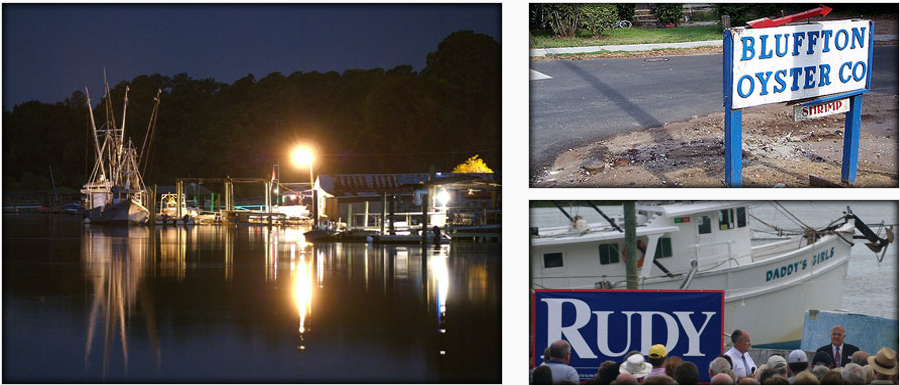 NIGHT FALLS ON THE MAY RIVER
The May River is one of Bluffton's most beautiful amenities and offers a host of recreational opportunities. Beyond the impressive saltwater marsh views this remarkable tidal ecosystem is abundant with wildlife including a large population of Bottlenose Dolphins and a variety of birdlife.
GATHERING PLACE
In addition to being a very popular gathering place for oyster roasts and crab boils the Bluffton Oyster Company and its adjacent park have also set the background for political rallies and news broadcasts.